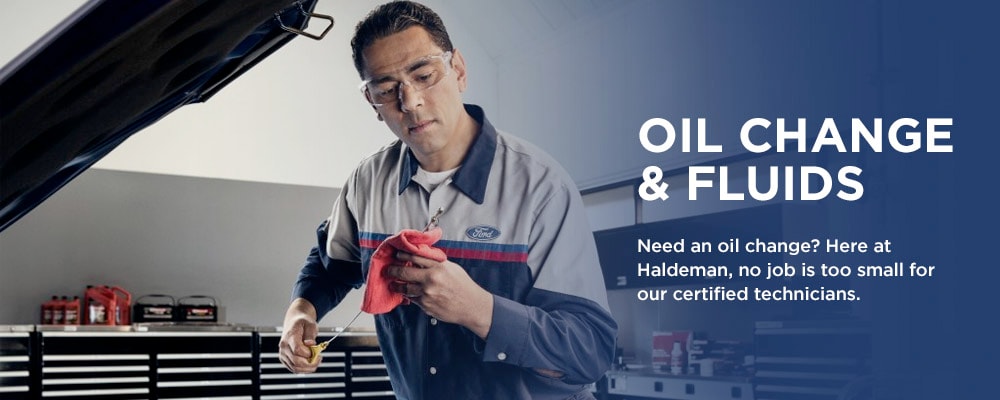 Need an oil change? Here at Haldeman, no job is too small for our certified technicians.
As new vehicles become increasingly complex, changing fluids and oil isn't as simple as it used to be! Rather than risk the DIY option, why not access our expert Ford Service technicians for help? Why risk turning your garage floor into a black stained mess as well? Our experts know exactly what needs to be done to improve the performance of any car, from a simple oil change, to so much more.
Regularly Changing Your Oil is Crucial
Keeping your vehicle in marvelous shape means looking after the little parts, as well as the big components. Regular filter and oil changes can help your vehicle run at optimum efficiency - particularly when you use the right grade of engine oil!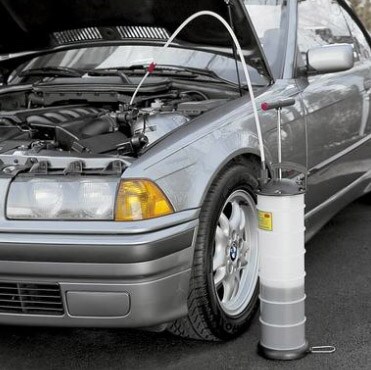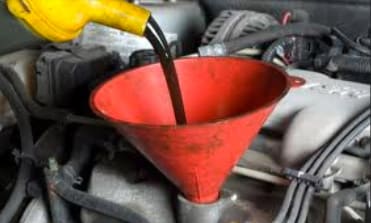 Stick to a Schedule for Better Performance
Although we know that everyone drives differently, we also know what needs to be done to look after your car. Looking after your vehicle means changing the oil at the most appropriate intervals to prolong standout performance and reduce the chances of unwanted failures. For instance, for Ford cars that are 2008 and newer, oil should be changed every six months, or 7,500 miles.
Get the Car Care that You need with "The Works"
When you visit Haldeman, you don't have to stop at an oil change - you can also ensure that every other part of your car is running as smoothly as possible with a full evaluation and checkup. Our complete "The Works" package includes brake inspection, pressure checks, tire rotation, oil change, battery test, filter check, fluid top-offs, and more! If you ask we will deliver.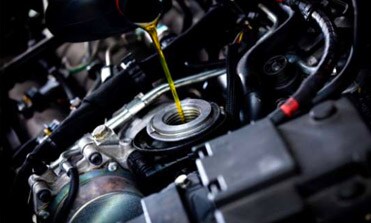 Call us today to schedule your oil change at your earliest convenience, or get advice as to when you should next change your car fluids.
| | | | |
| --- | --- | --- | --- |
| Monday | 07:30am - 05:00pm | Friday | 07:30am  - 08:00pm |
| Tuesday | 07:30am  - 08:00pm | Saturday | 07:30am  - 04:00pm |
| Wednesday | 07:30am  - 08:00pm | Sunday | Closed |
| Thursday | 07:30am  - 08:00pm | | |
607 NJ-33, Trenton, NJ 08619 | 888-461-9695

Developed by BitMoto