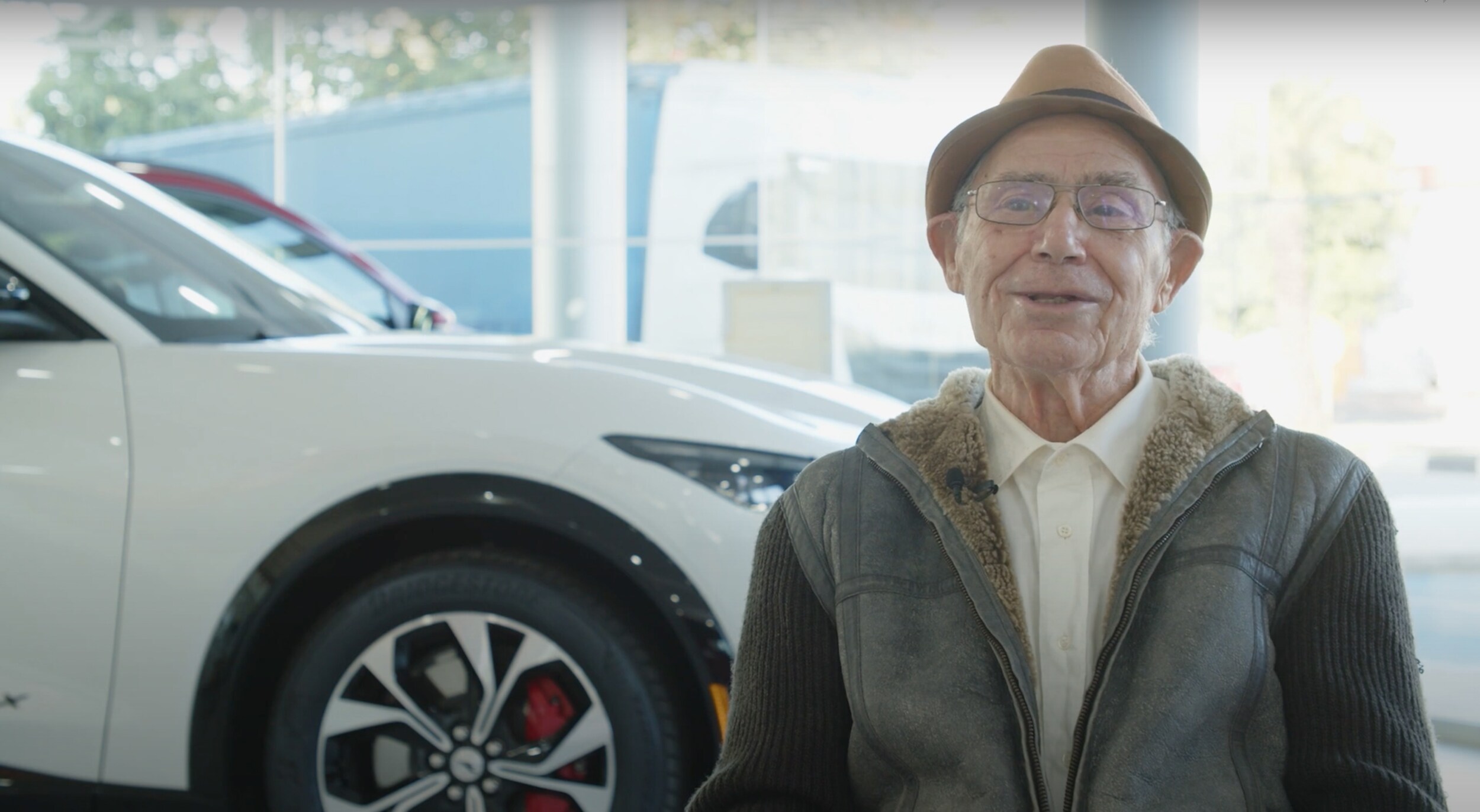 Making the switch to electric vehicles can seem like quite the challenge, and one that many people might not want to undertake. You might feel as if you've spent too much of your life driving traditional gas-powered vehicles to change now, or that you just don't have the capacity to adjust to something new anymore, but an 87-year-old from Spain named Pedro García is proving that doesn't have to be the case by making the all-electric Mustang Mach-E his primary vehicle.
García is a long time Ford lover, driving many different models over the years and building a relationship with the team at his local dealership, Auto Christian in Alicante, Spain. Since he's been such a long-time customer, when the Mustang Mach-E arrived the dealership staff made sure that he was among the first people to see it. García was won over by the car and its style, and made himself one of Auto Christian's first Mustang Mach-E customers.
"What I like the most is that you don't have to go to the gas station. They installed a wall box at home, and I charge it there and end of story," said García, who also has been enjoying not needing to visit public stations for top-ups thanks to the Mustang Mach-E's impressive battery range. He's been easily charging his vehicle overnight to have it ready to use in the mornings, and loves that the Mustang Mach E is so quiet and easy to use, especially with the one-pedal driving feature. With his new ride, García has been taking the excuse to travel more and enjoy being on the road just for the fun of it.
Having a resistance to the new and unfamiliar as time goes on is a normal experience, especially in a world like ours that is changing so rapidly. However, it doesn't mean that you should feel the need to hold back from progress and things like electric vehicles that will make the future so much brighter for generations to come. Pedro García is proving that with his acceptance of the new Mustang Mach-E and his drive to continue to discover and appreciate new things, even well into his eighties. He put it best in his own words, saying "You can't go against the future. You have to get ahead of the future. This car is the car of the future."