% FINANCING
FOR MONTHS
+ Up to $* 
LEASE FOR JUST
$
/mo!*
WITH $ DUE AT SIGNING
THE FORD EXPLORER
Explore the Many Perks of the Amazing Ford Explorer!
Do you have to cancel family trips just because fitting them all together in a single vehicle is an impossible feat? Well worry no more! With the new Ford Explorer you never have to face the discomfort of smashing yourself in a car to accommodate people.
A hybrid of sorts, the Ford Explorer is just what you need to make your vacations more fun and memorable. Interested to know more? Read on….we are happy to explain the many attributes of this amazing automobile.
What Is All The Hype About?
The Ford Explorer is all about comfort and amazing performance. With its innovative design and spacious interiors it sure is a popular choice among users. The perfect blend of looks and toughness, this is one SUV you just cannot afford to miss! This seven seater stands out from its competitors because of its high-tech features and durable design.
Know all there is to know about the many wonderful features offered by the Ford Explorer, read on...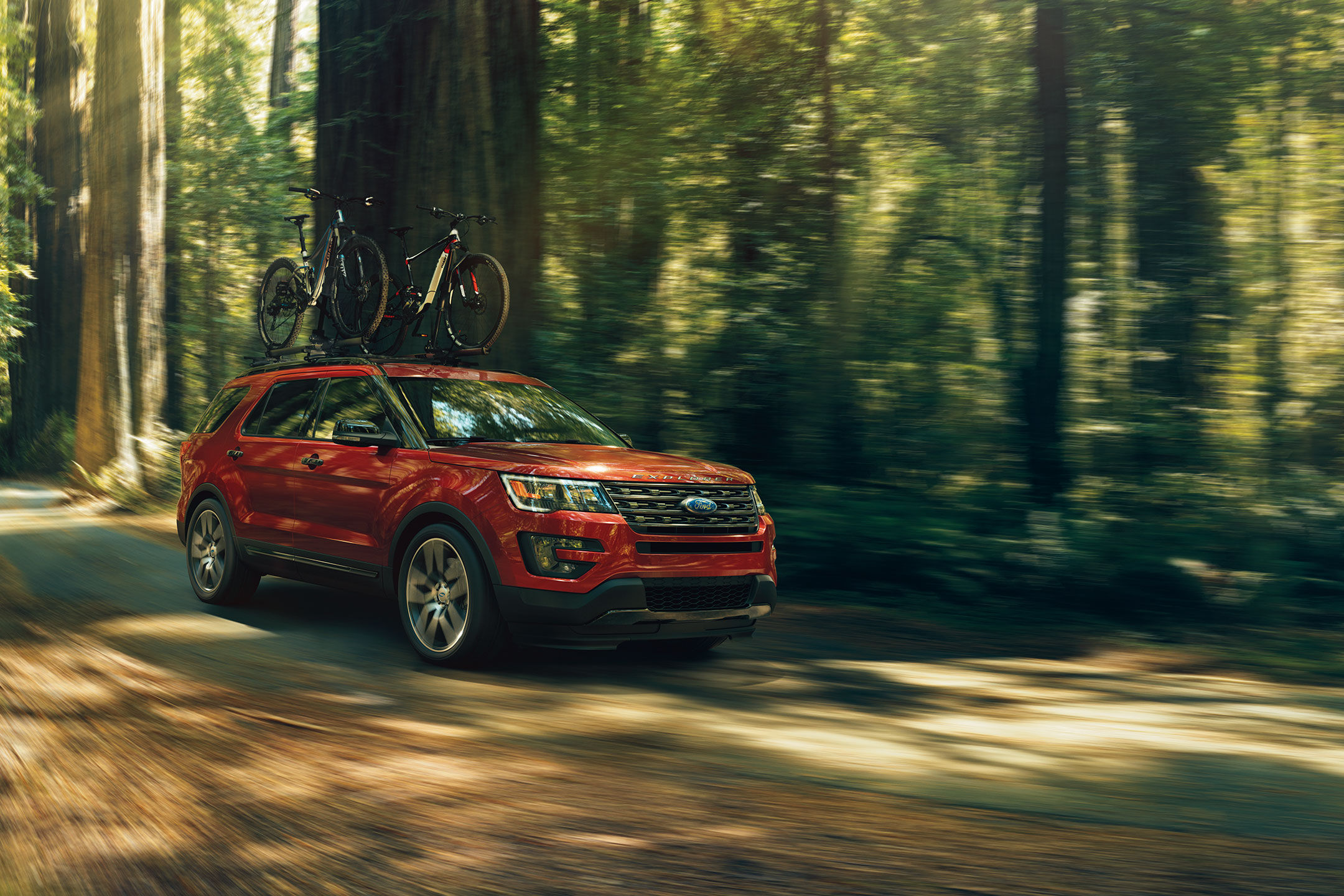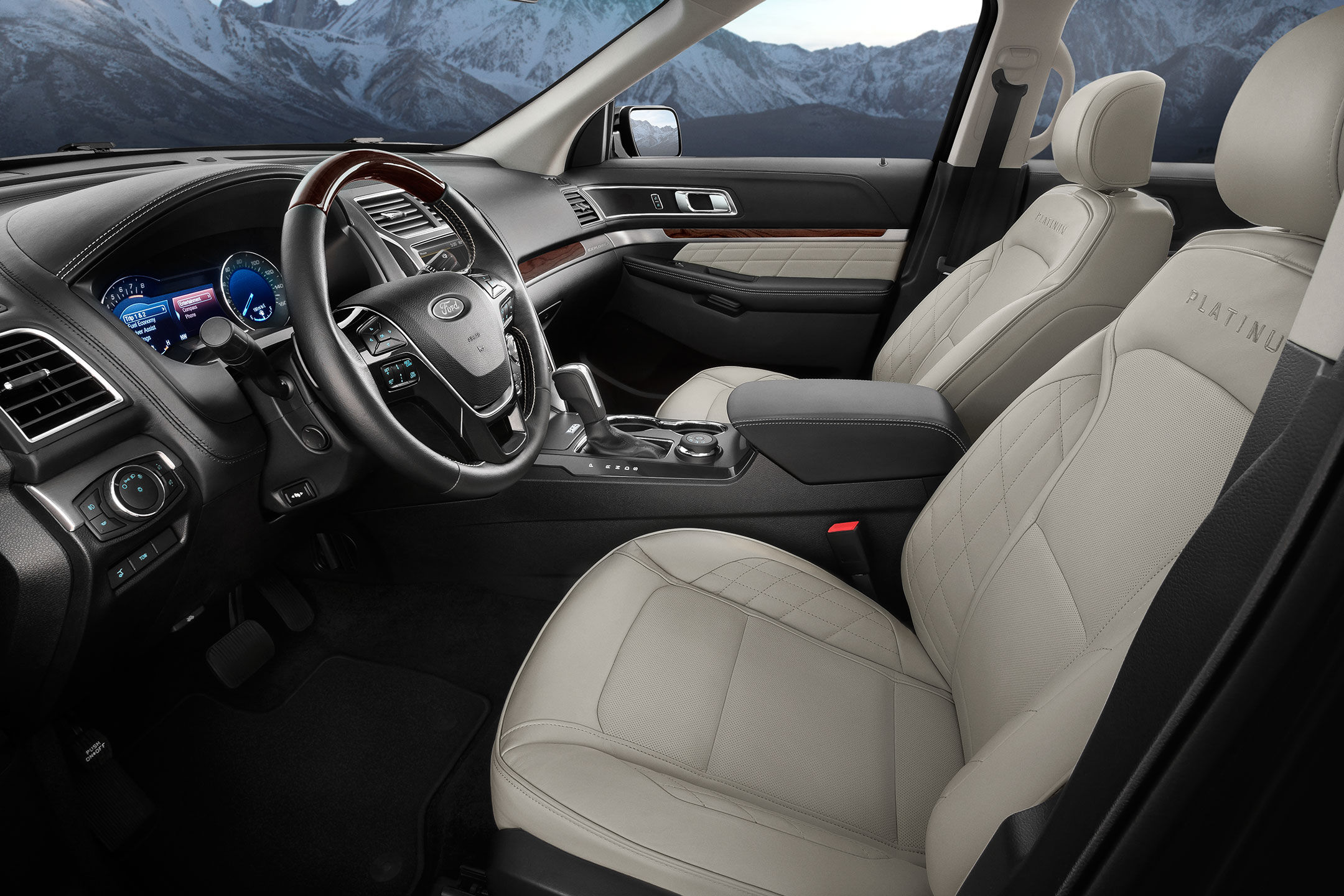 Why Give This SUV a Nod of Approval?
Easy auto-start engine accessible with a remote.
A tough 2.0 liter V-6 turbo engine with innovative EcoBoost technology.
An 18.6 gallon tank that can carry you a long way.
Sensational features such as premium quality leather seats and pedals that can be easily adjusted plus it also regulates the temperature for a comfortable ride.
Armed with high tech features such as Bluetooth, Ford SYNC and MyFord application, and GPS, it sure saves you a lot of trouble.
A loaded dashboard consisting of a HD radio, a DVD player, Sony audio player, etc.
You get wipers with auto rain sensors to improve visibility, plus soundproof window panes.
The LED lights on the rear offer this SUV a sleeker look.
What We Like
Dependable and efficient, the Ford Explorer offers many benefits. Spacious and comfortable with chic interiors and stylish exteriors which makes this ride the epitome of perfection. The Ford Explorer sports an EcoBoost engine that is easy on your pocket as well as the environment. Its smooth performance and tough framework is a deadly combination. Add to that with the likes of excellent safety features such as automatic brakes, auto lock, and strong seatbelts and you get your money's worth.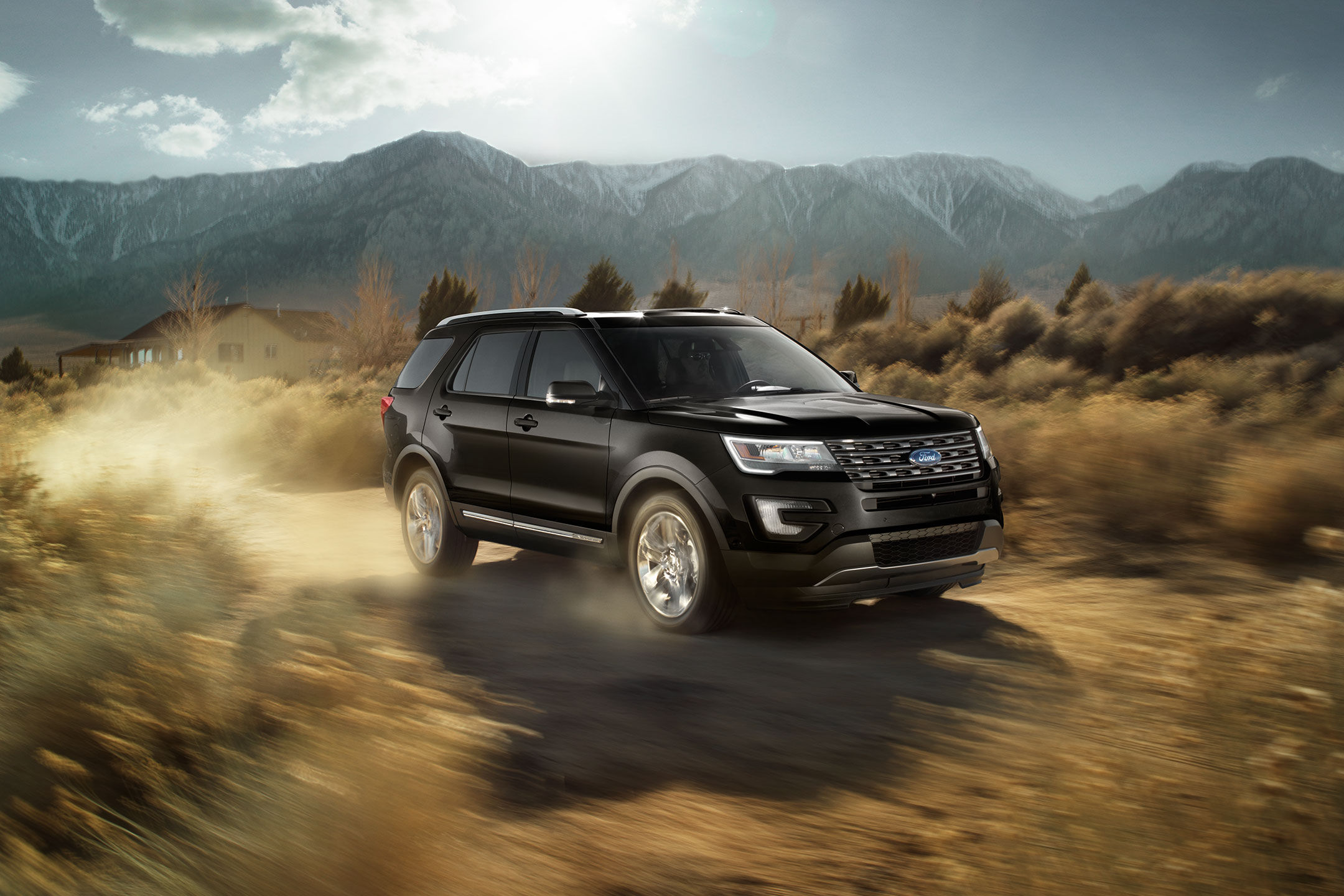 What's New?
Over the years the Ford Explorer has updated and upgraded itself setting new standards for its competitors. Armed with the latest technology and sleeker features such as the tough 2.3 liter I-4 turbo engine and impressive torque it sure has been modified for the better! The latest additions are a front camera, LED lights, and other high tech features giving the SUV a complete makeover from the previous version.
The Final Verdict - Tough and stylish - this SUV is a worthy investment!