The first Ford Mustang debuted fifty-five years ago and quickly evolved into an American Icon. The Ford Mustang has come to represent an untamed spirit that enjoys high-speeds and good performance. Ford's looking to pave the way with a new generation of wild: the all-electric Mustang Mach-E SUV. Designed to go fast when you want to have fun, and designed with ample seating and cargo space for when you need to travel with the family and run errands. Be sure to reserve your Mustang Mach-E with Haldeman Ford in Hamilton today!
All-Wheel Drive or Rear-Wheel Drive- The Choice is Yours
The all-new Mustang Mach-E comes in a variety of options. Ford buyers can choose from all-wheel drive and rear-wheel drive, as well as between the standard battery and the extended-range battery. For those hoping for more efficiency, the rear-wheel drive paired with the extended-range battery is projected to see 300 miles per full charge. For those who want more power and performance, all-wheel drive will be your best choice. The all-wheel drive system on the Mustang Mach-E is the first ever production vehicle to be tuned by the Ford Performance team. The all-wheel drive system was created to independently apply torque to the front and rear axles for faster acceleration and improved handling. Paired with the extended-range battery, it'll produce 332 horsepower and 417 lb.-ft. of torque.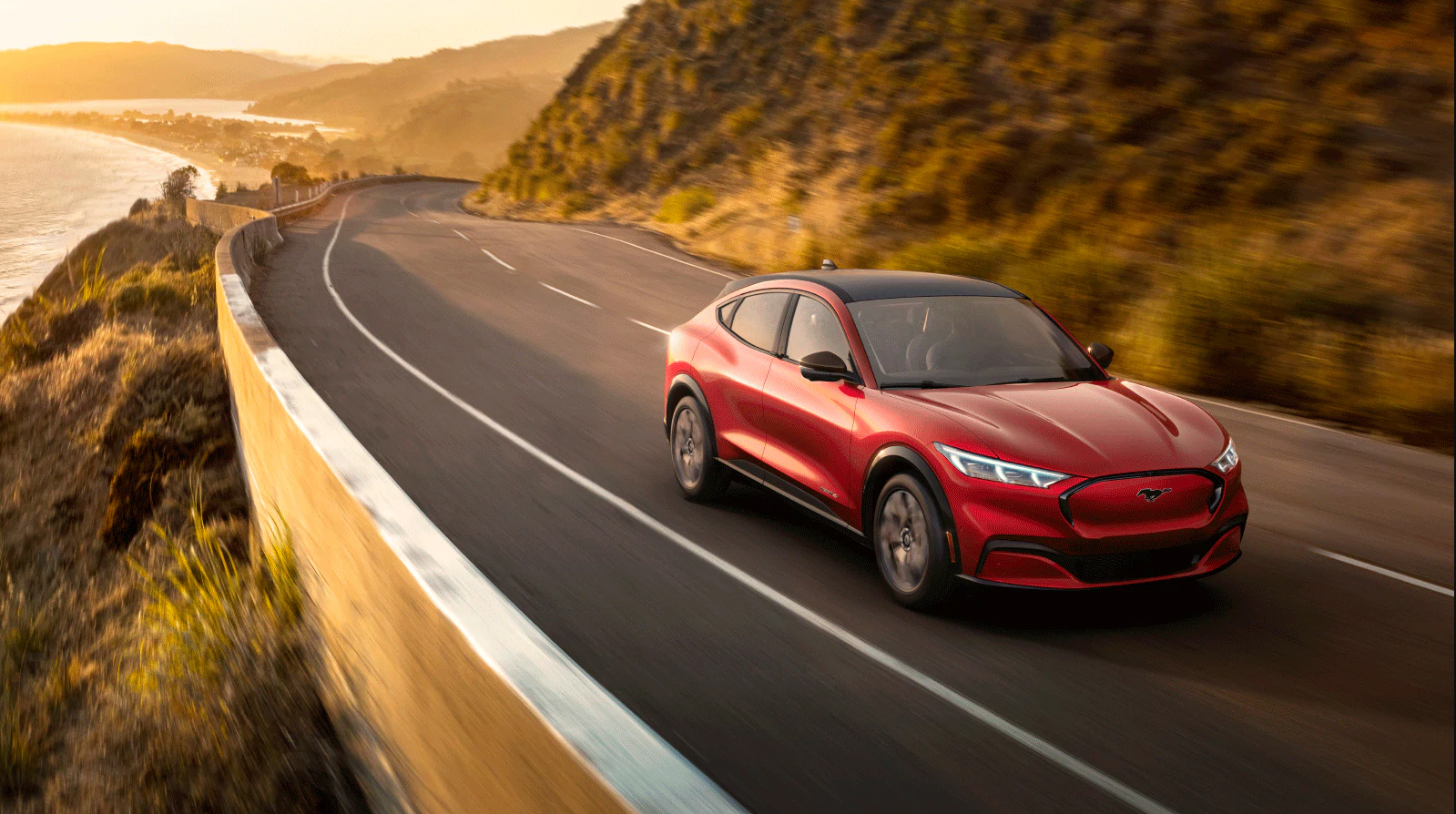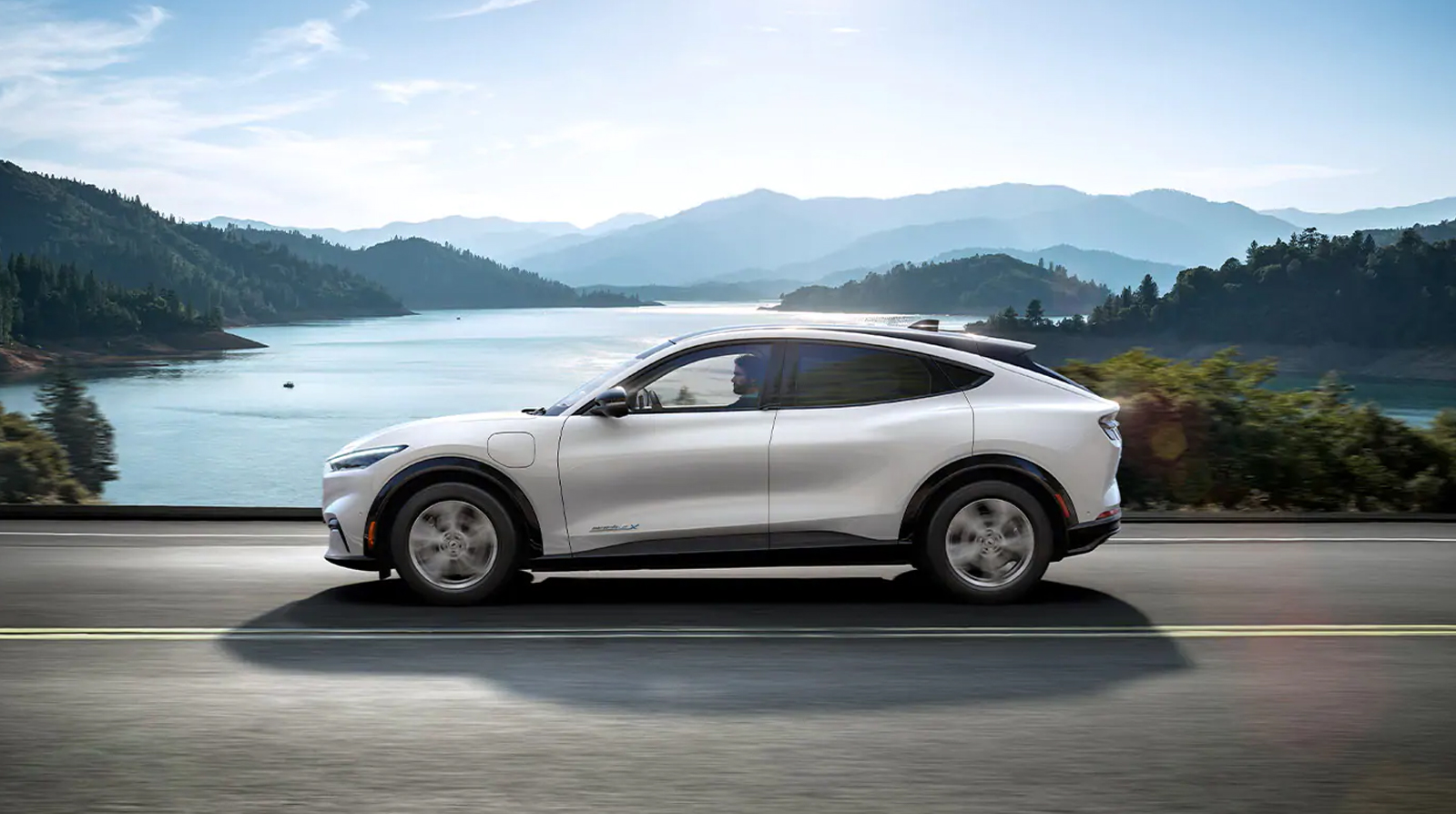 Performance You Can't Beat
For those looking for more power, Ford is releasing the Mustang Mach-E in two performance models: The Mustang Mach-E GT and the Mustang Mach-E GT Performance Edition. Both, the GT and GT Performance Edition, will produce 459 horsepower and 612 lb.-ft. of torque. When it comes to jumping off the starting line, the Mustang Mach-E GT will accelerate from 0 to 60 mph in less than 4 seconds, and the GT Performance Edition will accelerate from 0 to 60 mph in the mid-3-second range, competing with the Porsche 911 GTS. Don't miss your opportunity to race with the Mustang Mach-E and pre-order yours today!
Debuting the Latest Technology
The Ford Mustang Mach-E doesn't stop at checking the box for performance, it also includes the latest technology from Ford. Phone-As-Key technology will be available with the Mustang Mach-E, allowing drivers to unlock and start their vehicles via Bluetooth technology. Without having to pull your phone out of your pocket, it will automatically communicate with your vehicle while you're in range. In case your phone is dead, Ford also designed for a back-up code to be entered on the screen to start the vehicle.

  In case you're still looking for more, the Mustang Mach-E also offers the next generation of SYNC. The new SYNC uses predictive technology to learn the driver's habits and behaviors so your commute becomes even easier. It'll begin to recommend actions for you, such as calling home after work or driving to the gym.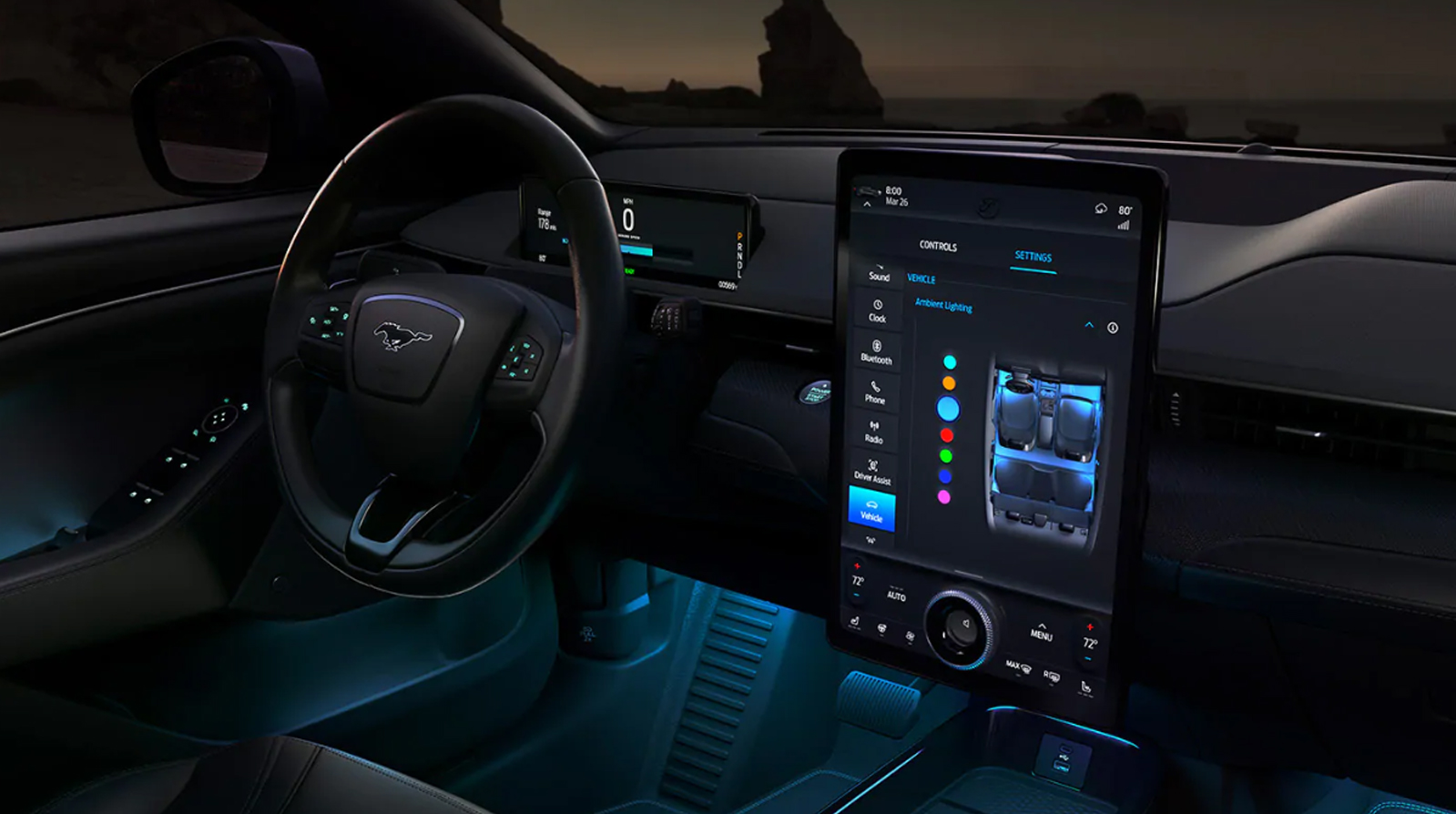 Can't wait to get your hands on the new Mustang Mach-E? Ford planned for such, and is currently accepting reservations now! Go to Ford's website and create a Ford account. Once you create your Ford account, you can select Haldeman Ford in Hamilton as your preferred Ford dealer and supply a $500 deposit with a valid credit or debit card. Don't miss out on the next generation of Mustang and reserve yours today!
* Offers subject to change without notice. See dealer for details.